Saturday, November 08, 2008
CLICK HERE to Subscribe to Life from the trenches....literally
About Me
Name: p_jordan_sr
Location: Galveston, Texas, United States
I love the Sea, absolutely adore it. We lived on two fine vessels at a Marina here in Florida, until Charlie visited that is. What a wonderful life that was, rocked to sleep by the tides, fresh air, no land ties to worry about. And then. Valerie's COPD diagnoses, Charlie's devastating Blow, An un identified nerve disease with shades of MS and ALS, and homelesness all in a three week period. Entrenched. But that was then, and this is now. FEMA planted us in a fine little Trailer Park in SW Florida, and a year later we were living the American Dream! Homeowners! A beautiful 32 foot RV with a built on "Florida Room" to boot! Hot Dog, we had moved up from homeless to the lofty perch of "Poor White Trash" in a mere matter of months...bought and paid for, this little gem is ours! Valerie is my wife of 16 years, and Paul Jr. is 14. We, along with Alex, our alexandrine parrot, CC, our kittycat that survives Charlie with us, and Cali, a little dapple red mini dachshund. We call this Palace home!
Previous Posts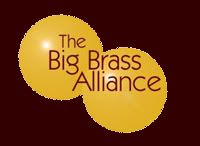 My blog is worth $25,404.30.
How much is your blog worth?
Cost of the War in Iraq
(JavaScript Error)